Blog detail
Community Building: CoBu hits Basecamp
01.10.2019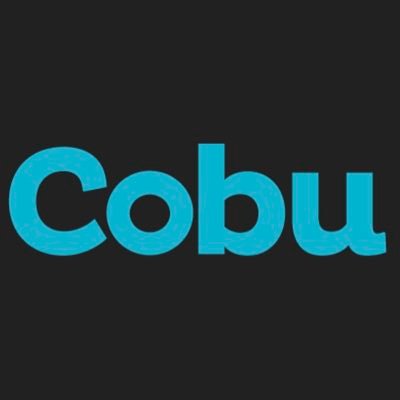 In the United States, where Pew Research Center reports that over 90% of the population have cell phones (2013 survey) and are connected online (2017 survey), it is seemingly understandable to see people engrossed in their own electronic world over connecting with the person standing next to them…also engrossed in their own electronic world. The comfort found behind a screen instead of face-to-face interaction is real and it is spreading to the point that Time Magazine considers screen time a public health issue. So if the definition of a community is shifting to "the cloud", how does this translate to today's apartment life?
So, how do you start the conversation? The artist Candy Chang makes answering this question her life's work. She continually innovates the ways she can activate public spaces through art in order to encourage a community dialogue that will continue to flourish long after she is gone. One of her answers came in 2010, when Chang created the Neighbor Doorknob Hanger in order to combat as she writes on her website, "a time where texting has made phone calls seem invasive, a door knock feels nearly violating." The concept is simple. The doorknob hanger is double-sided and can be printed on copy paper. One side says "Please disturb!" and provides space to write out what neighbors are more than welcome to ask to borrow and what times they can knock on the door. The other side offers what that person may be looking to borrow from their neighbors. Space for cell numbers and email is available to list on the door hanger as well. The template is on Chang's website and available for free. Print out the doorknob, fill out the various sections, and hang on your door. Simple.
While the act of doing this is easy, the gesture it represents is radical. It is creating an environment of generosity and trust. This doorknob hanger is telling people how they can engage their neighbors in a conversation. It provides the content for them; they just need to take the initiative to answer the invitation. This neighbor wants to interact; wants to share; wants to connect. You are worth their time, effort and assistance. This is an incredible gift to receive.
Finding, joining and nurturing a real, physical community can be hard.
There is also a level of vulnerability on behalf of the doorknob hanger user. That person is sharing what they have in their apartment, what times they are available (which implies when they are not available…or home) as well as contact information. That information can be used by the recipients of that information to make beneficial or self-serving decisions. That is a risk and there within lies the trust. This is an investment in the positive intentions of neighbors. It is interactions like these that can spark conversations that build into friendships that build into bonds that build into communities.
Now what if you put this kind of fodder into an app? If people are prone to seek comfort in their phone, what if an app could create prompts for connection? That is exactly what our new partner, Cobu, is doing. Through shared interests and passions, Cobu's app connects you with other neighbors in the Pioneer via groups that focus on what you love to do.

Through these groups, you can easily get to know your neighbors online and then hang out within the comfort of Pioneer's myriad common areas. Most importantly, Cobu's app empowers you to create gatherings, casual and unique experiences that can take place in or around the Pioneer so you can enjoy Everett with your neighbors. It's all about exploring, connecting, and building lasting relationships here at the Pioneer, where you chose to call home.
We absolutely believe that wherever there are groups of people, united by a common interest, there is a potential for a community. So, let's go build them, one generous gesture at a time.
Afterall, you can't discover what you don't explore.
---
Resources:
https://www.fastcompany.com/3059940/these-are-the-biggest-skills-that-new-graduates-lack
http://time.com/4541118/screen-time-guidelines-kids-parenting/