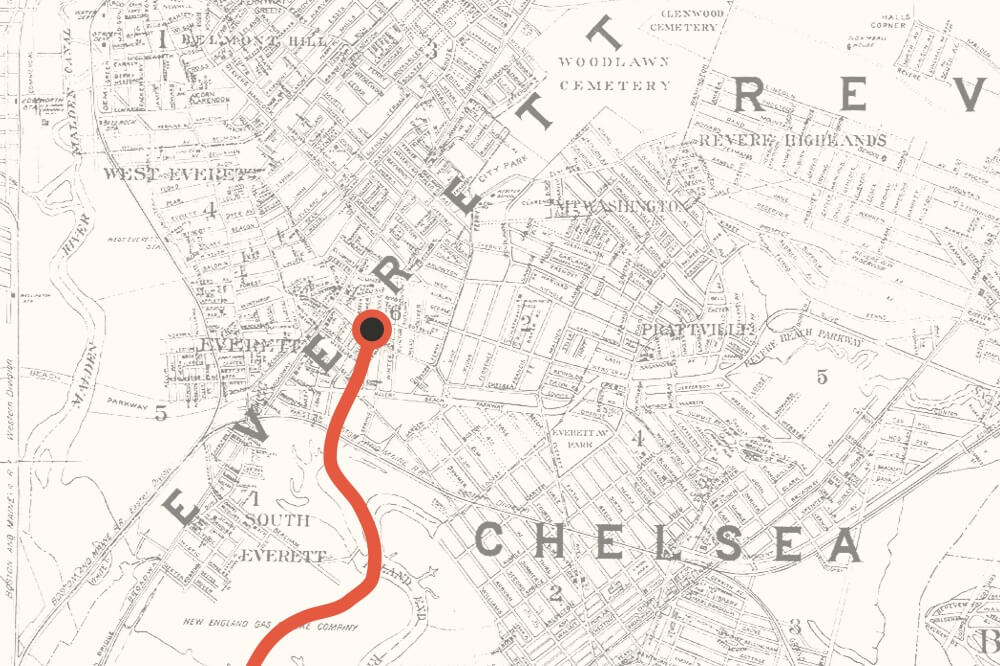 NORTH OF THE MYSTICK SIDE
When New England was first settled by Europeans, the land north of the Mystic River was a densely wooded wilderness called "the Mystick Side." In the early 1600s, a man named Ralph Sprague, armed only with a musket and rucksack, led his three brothers into that "uncouth wilderness of timber," building a small settlement that would one day become Everett, Massachusetts.
The vision
To build a place where people can live, meet, and feel at home—a luxury base camp for their life's adventure.
DISCOVERY BY DESIGN
Today, we're living up to that tradition of courage, exploration, and discovery, by building the perfect homes for this city's modern-day explorers. The Pioneer is the result of a collaboration between five award-winning design and development firms, working together to realize a single, collective vision.
Building Design
close
Story Story Building Design
Joel Bargmann
BARGMANN HENDRIE + ARCHETYPE
Building Design
"We kept coming back to the same question: how do we design a sense of discovery and surprise into the construction? By opening up different levels throughout, the building gives you hints of the spaces that can be found—as long as you're willing to do a little exploring."
Amenity Design
close
Story Story Amenity Design
Seelan Pather
BEINFIELD ARCHITECTURE
Amenity Design
"We wanted to build a sense of wonder and excitement—communal areas that invite you to come inside and explore, where one area leads naturally into the next, offering glimpses of what's hidden within."
Interiors
close
Story Story Interiors
Jessica Sansevera
BEINFIELD ARCHITECTURE
Interiors
"It feels timeless—understated design with wood planking and industrial touches, punctuated with charming accents: bright splashes of colors, reclaimed wooden features, even a canoe hanging from the rafters."
Landscape
close
Story Story Landscape
Bill Brown
Brown + SARDINA
Landscape
"The courtyard is massive—25,000 square feet, split into three distinct areas that lead naturally into each other: there's a gathering space with an outdoor kitchen and games, a pool deck with chairs and a theater projector, and my personal favorite—a hilly green picnic lawn, surrounded by native trees and shrubs."
Branding
close
Story Story Branding
Daren Bascome
PROVERB AGENCY
Branding
"This project was always special to us. Working with our incredibly talented partners, we were able to craft a brand identity that captures this area's tenacious and determined spirit, while at the same time creating something new, fresh, and a little unexpected in this part of the city."