Blog detail
Wynn-ing Big In Everett: You've Gotta See Encore Boston Harbor
09.08.2019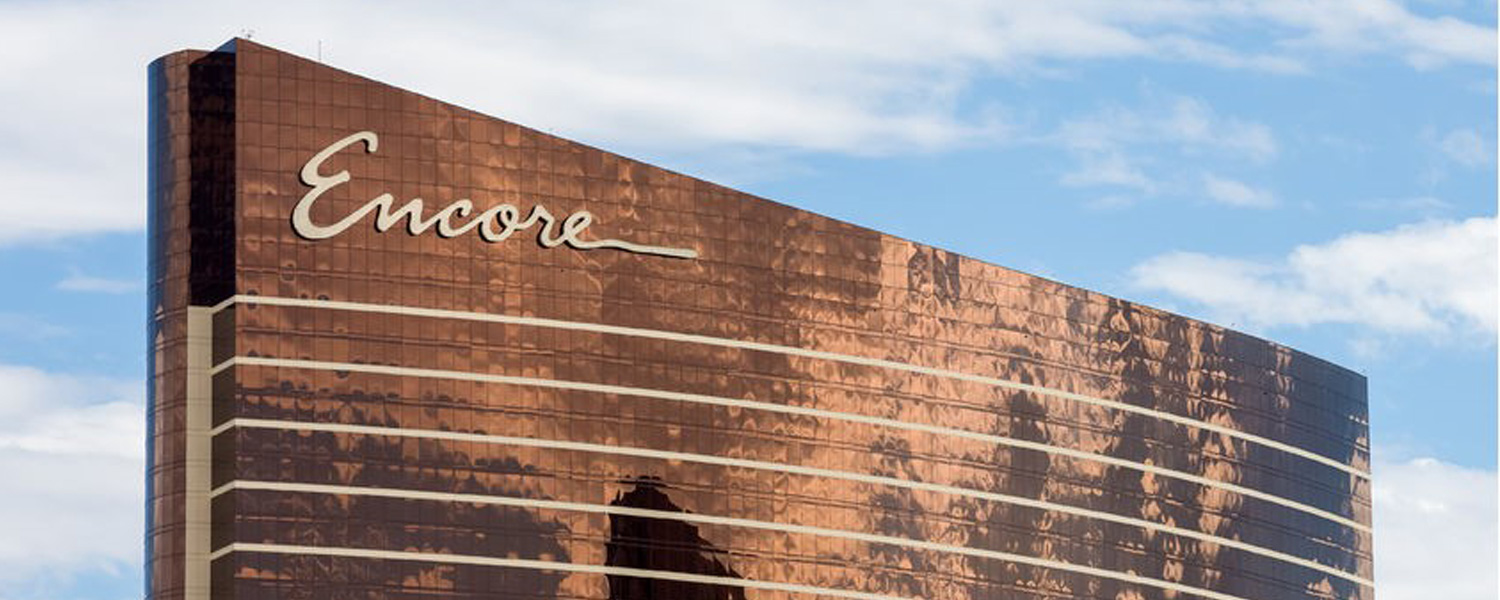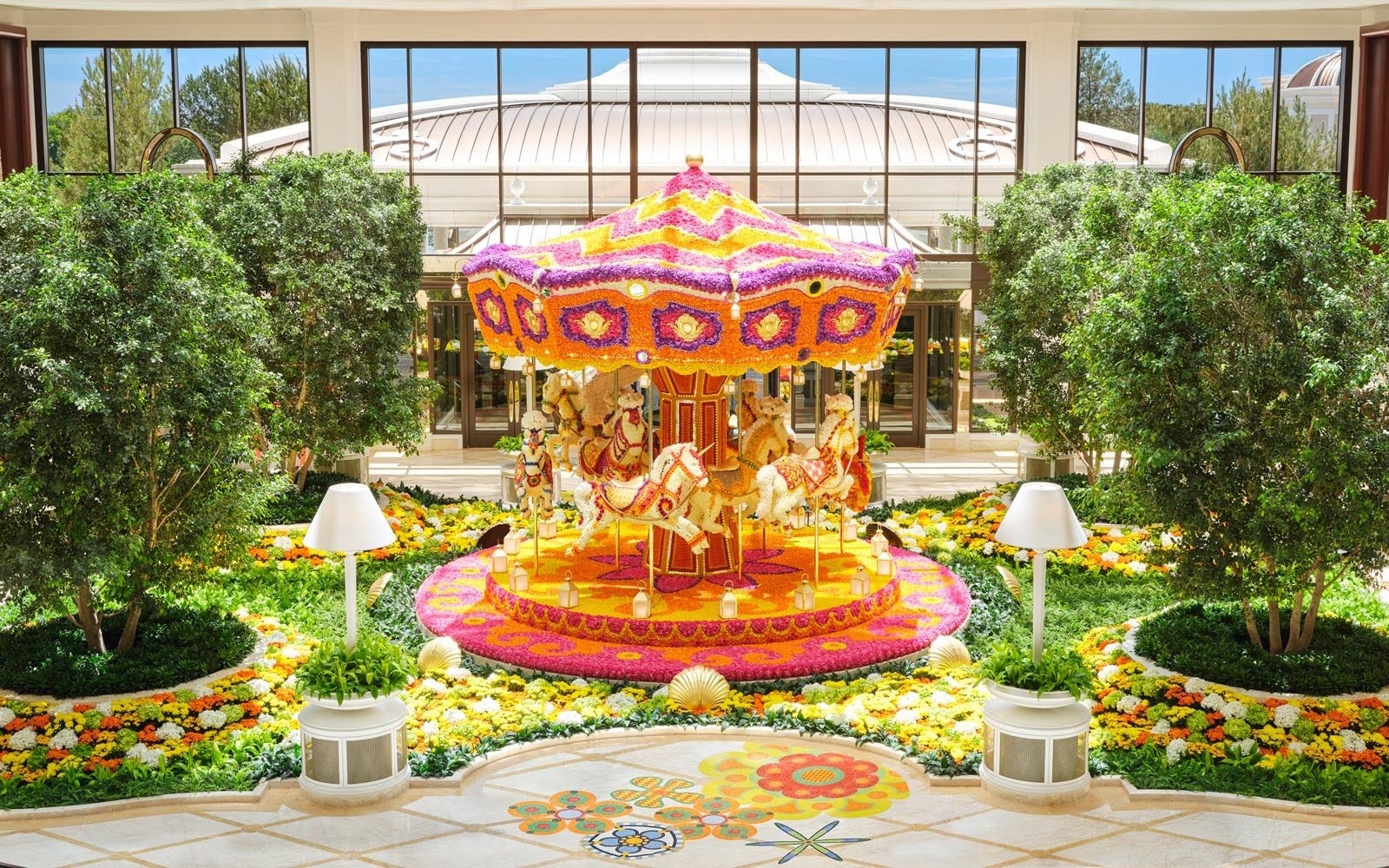 Viva Las... Everett!
Yes indeed, the world is getting a whole lot smaller. No plane ride necessary for that Vegas Strip experience. Luxury, entertainment, excellence and a whole lot of excitement awaits you right here at home.
<iframe title="vimeo-player" src="https://player.vimeo.com/video/335730950" width="640" height="360" frameborder="0" allowfullscreen></iframe>
Wynn Resorts biggest and most anticipated venture to-date, the Encore Boston Harbor Casino in Everett, Massachusetts is the newest, most exciting addition to the ever-growing Mystic Side, and for a good reason -- Who'd have thought we'd actually have a Vegas-style Casino in our very own backyard?
Our friends at Down The Road Beer Co. are, in fact, literally down the road from the resort, and yours truly, The Pioneer, are just around the corner -- not even a ten minute drive or Uber.
Actually, what are we talking about? Drive? No. Let the free 24/7 shuttle at the Wellington, Chelsea or Malden stations get you there instead, of course. You read that right -- 24/7, and free.
Craving a sea-faring adventure? There's a ferry out of Long Wharf, and the World Trade Center too! It's just $7 each way.
After seven years of development, Encore opened its doors to thousands upon thousands of Bostonians (and others from across our nation) at the end of June. Since then, you've probably heard about it plenty by now, unless you've been living under a rock. Not that we'd judge you for that (we'd love to take a social media break ourselves sometimes) but maybe we can bring you up to speed! We'd love to tell you about what we love the most -- not that there's anything not to love.
Bored of playing Blackjack in Red Dead Redemption 2? Feeling like the slots in Pokemon Red and Blue are obviously rigged? Looking for some stiffer competition in Texas Hold'em than Grandma? You're in luck, literally -- you've got a fabulous venue awaiting you to test your skills and try your luck. Complimentary phone chargers and free drinks aside, we can't think of a better place to gamble.
Encore's brilliant, practically regal casino area is home to every game you can possibly think of, from table games, to standard-issue slots, to an entire fabulous room dedicated to poker, giving you more than enough opportunity to win big -- because, Wynn, does tend to go big, as history would have it (we're sorry, we tried to avoid this pun, it just didn't feel natural to).
Boasting an overwhelming array of over 3000 video and reel slots -- even a cool Game of Thrones-style reel slot (We're not 100% over last season yet but, sure!).
No idea what you're doing? Join the club, they make it easy here at Encore! There are educated and friendly dealers available to actually give you a crash course on how to play each game -- so you'll never feel lost or out of the loop.
Oh, and enjoy that rewards program, the Red Card, which comes in handy to put towards dining and other offers.
Games of chance not really your thing? Not to fear, you're still invited! We're not here to henpeck you into gambling your life savings away. Trust us: There's something here for everyone. You don't have to hit the casino to have a good time. You do, however, require food to have a good time, in our personal experience, and you'll really enjoy the selection of restaurants and lounges available.
And yes, there's a Dunkin'. It wouldn't be a Boston-area Casino without one! What else, you ask?
Be prepared to encounter a unique cross between welcomingly laid-back and delightfully opulent at these establishment. Quality is the name of the game, and you'll be wowed, no matter where you end up. For any mood you happen to be in, there's something for your palate, for sure. There's plenty of coffee and craft beer to be found, by the way, because this is New England!

...And, also, because it's New England, we can't go without our seafood. It's what we do best, after all, so The Oyster Bar is exactly what you think it is -- high-end, freshly caught shellfish and seafood fare prepared just for you.
Looking forward to something a little more special? Sinatra is an aptly-named modern-meets-classic Italian restaurant, paying homage to Ol' Blue Eyes not just in name, but in essence and style. You'll have some enchanted evening here for sure with an incredible list of spirits available, and a decadent list of high-end spins on old-world dishes that will fly you to the moon.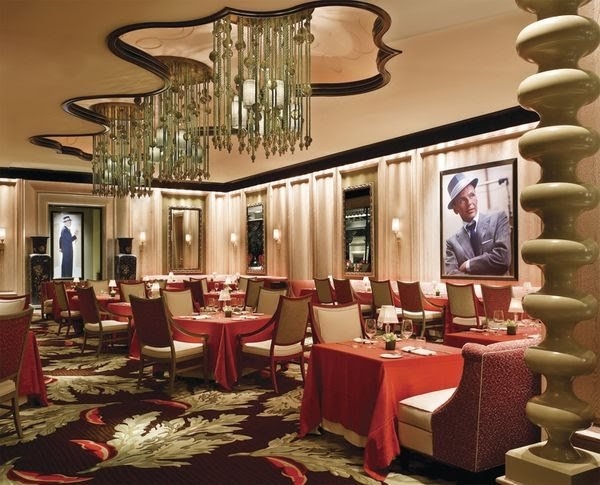 Need to wind down from all this excitement and grab a quick bite? Have a group with you of finicky feasters? Trying to catch the game while you're at it? The On Deck Burger Bar has your back. American comforts at a reasonable price like burgers, chili, chowder and salad are readily available.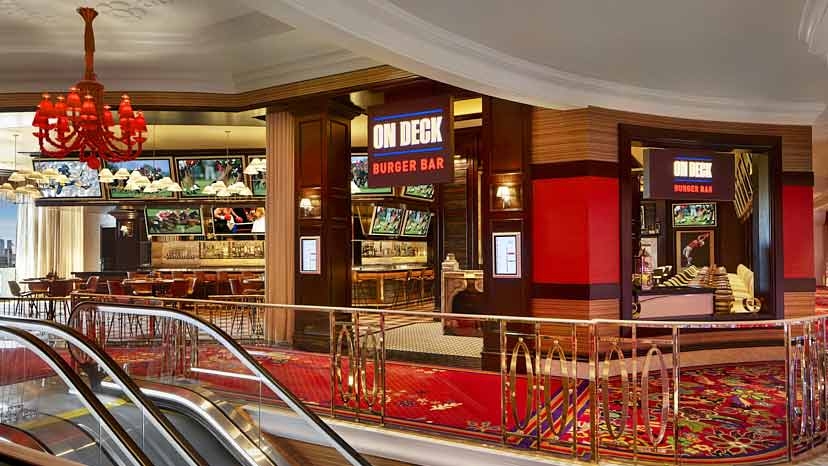 Keep in mind, some places may have a standard dress code, depending on the atmosphere, which could range from business casual to semi-formal, or even need a reservation.
But in most cases, don't worry, you won't have to look like you're on the Titanic's first class deck to get a table anywhere. However, if you'd like to make it that kind of affair, we don't see why not! It's fun to dress up!

On that note-- if a wardrobe change is needed, check out the Wynn Collection in the shopping area and get that designer look.

We've barely scratched the surface of eateries waiting for you, but there's just too much to describe. Asian, steak, vegan, it's all here, whatever you're looking for. Don't take our word for it though, and see for yourself!
Alright, party animal, we know you want to hear about that nightlife. They've got you covered, not a problem. The Memoire has that VIP feel with the GA appeal -- DJs, amazing events and 8,000 square feet of excitement awaits you. Hosting some super-big acts and names from around the world to get you pumped up, Big Night Entertainment supplies the fun -- the only thing missing is you!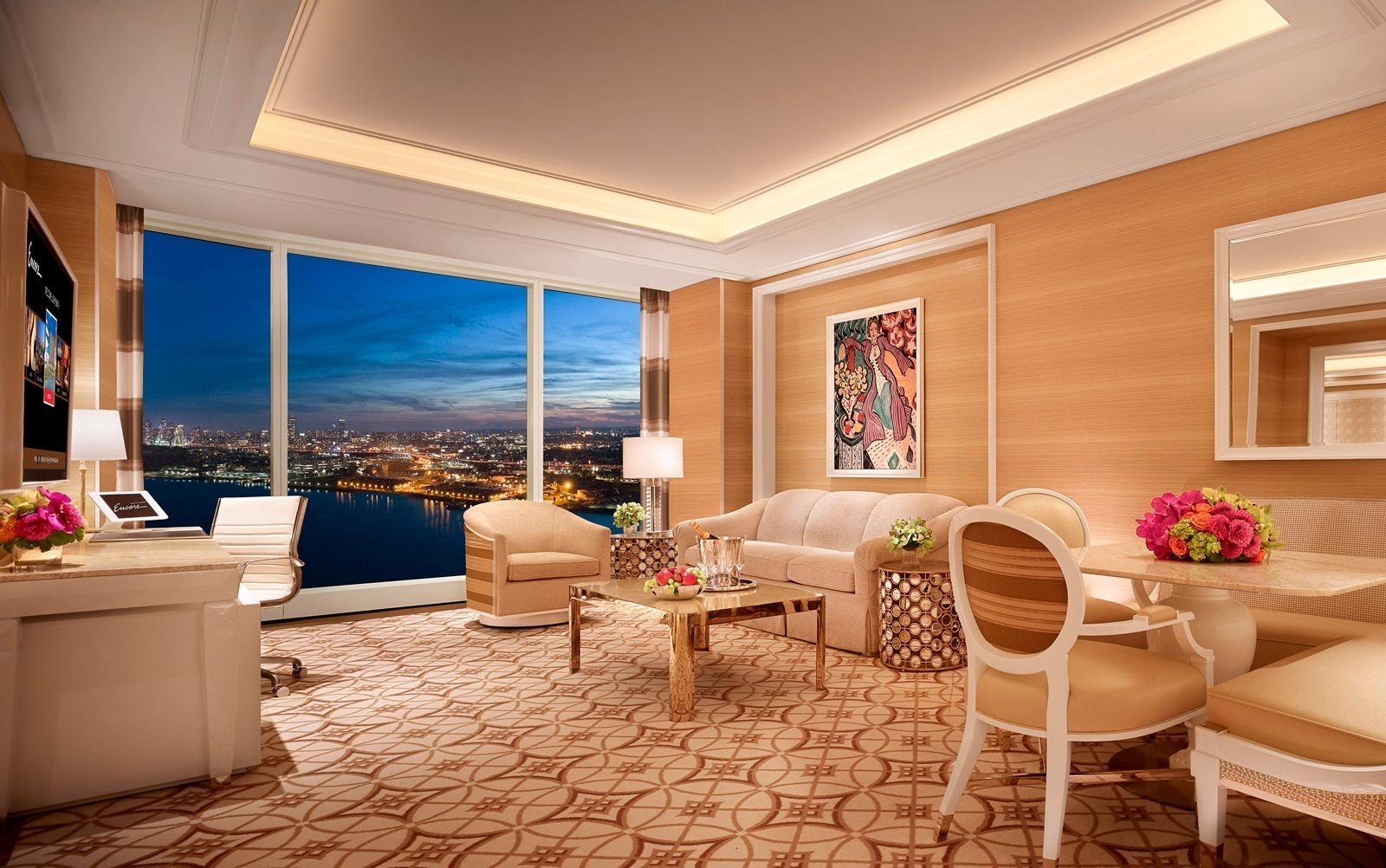 Last, but absolutely not least, we know we can't forget to mention the five-star accomodations. You never have to leave when you're this comfortable (but we would surely like to see you back at The Pioneer, we'd miss you too much!) Rooms and suites available of any package and price come ready with plenty of space, eye-popping decor, 4K Ultra HDTV, minibar and Wynn's very own exclusive custom beds. Go on, get some rest, you'll need it. Ask for a cool harbor-view room and you can take it all in.

Freshen up at the spa later, too.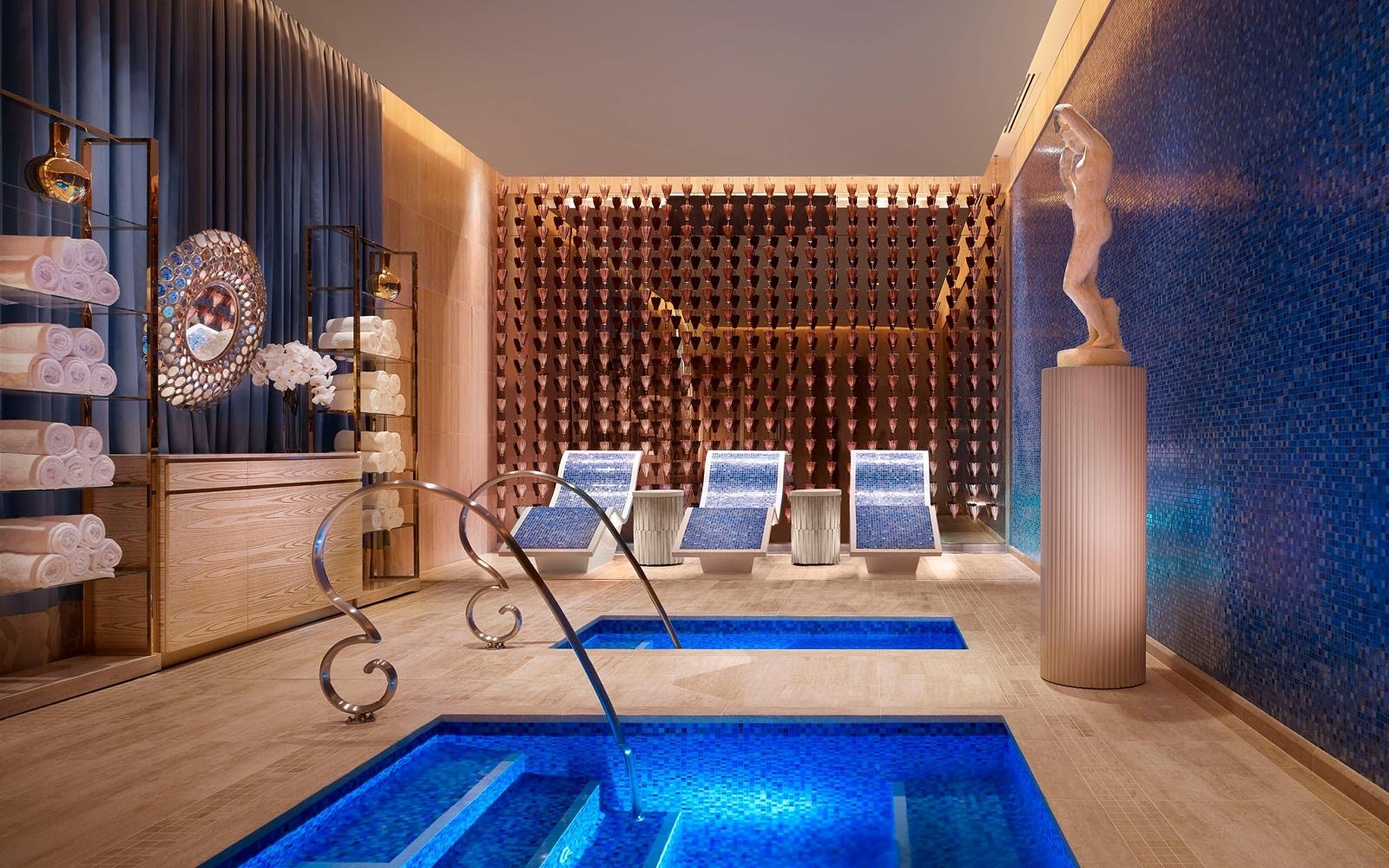 We know this, even being an abbreviated list, is just far too much for one trip, unless you're super determined, or have a lot of energy -- but we recommend planning accordingly, so you can enjoy everything Encore has to offer! We're glad to tell you that you at least have plenty of time, and our new neighbors probably aren't going anywhere.
Keep in mind: You can't discover what you don't explore.